Bucharest

| | | | | |
| --- | --- | --- | --- | --- |
| EDITION 56 | | | | | 4‌:‌4‌2 r‌ea‌d t‌im‌e |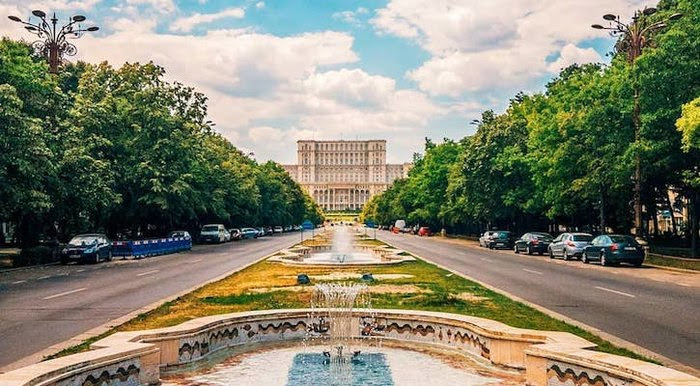 Bucharest, Romania | @razvan.a.preda
In the past two decades, Bucharest  has begun to shake off the dust of its past to welcome a new generation of travellers eager to discover the next "It" destination of Europe.
Much of the city's old world charm was swept away under its former Communist regime, but the city is coming back with a new age of restoration and rejuvenation. Incredibly undervalued, Bucharest offers plenty for the intrepid traveler, including a dizzying mismatch of architecture, elegant parks and villas, and a storied history that is slowly being reclaimed for a brighter future.
Fun Fact
Bucharest's Palace of Parliament is quite the record breaker.
Europe's biggest building, the world's heaviest building, and the world's second-largest administrative building strikes an imposing shadow over the entire city.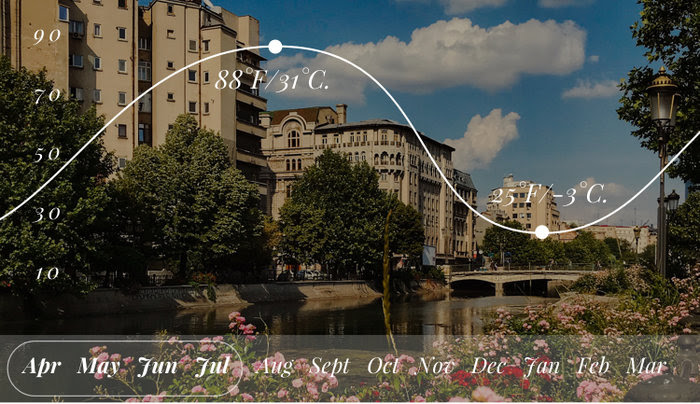 @irinaanton___
April – July
When winter melts into a Bucharest spring, the city enjoys cool, breezy mornings and warmer afternoons. This time of year is perfect for sightseeing and exploring. If you're driven to Bucharest by its more popular events and festivals, keep an eye on its event calendar so you can book tickets ahead of time.

Centrul Vechi Bucuresti | @christiandumitru
Don't Call it a Comeback
Most of Bucharest's revival is happening in its Old Town. Once a bustling place of commerce and community, the majority of this history-rich area was cleared during Romania's Communist days. What remains, however, is being brought back to life. From trendy cafes to rooftop bars, boutique hotels and clothing stores, the spirit of renewal vibrates through the area, especially when the sun goes down. Check out the Van Gogh cafe, Pura Vida Skybar, and Bicicleta if you're looking to mingle with locals. During the day, explore Food Hood, the city's largest street market that is always thriving with local music, events, and stalls.
Muzeul Național "George Enescu" | @xposed.shots
And We'll Never Be Royals
The looming figure of Vlad the Impaler (you might know him better as Count Dracula) has been one of the country's main tourist draws for decades. Vlad's crib, Bran Castle, and several other looming fortresses are easily reached from Bucharest if you're up for a day trip. If you prefer to stick around the city, there are still a few royal residences to check out. Take a walk through Romania's communist past at Spring Palace, the former villa of dictator Nicolae Ceausescu, and the looming Palace of Parliament, Ceausescu's other garish project. The Old Princely Court (Curtea Veche) will give you a nice dose of Dracula, while the Royal Palace and Palatul Regal will give you insight to Romania's royal family (did you know, even royals pay rent?). Finally, stop by the palace-turned-museum, George Enescu National Museum, for a dose of art with your royal tour.
#discoverbucharest | @bogdan.buzuleac
Parks and Rec
Bucharest may not be the most photogenic city, but its parks certainly are. At the center of the city find Cismigiu Gardens. Built around a charming lake and featuring flowering fields and Roman busts, this garden will transport you to a more romantic era. From here, wander Şoseaua Kiseleff, a wide boulevard dotted with elegant villas and a replica of the Arc de Triomphe. Finally, if you want a side of history with your nature, visit Dimitrie Gusti National Village Museum. This open-air museum includes displays of traditional Romanian life, like authentic peasant farmhouses, creaky old windmills, and little churches that will make you yearn for a time before smartphones and social media.
Therme Bucharesti | @alisonmarlborough
Thermal Love
Bucharest may not have the natural hot springs of towns like Bath or Baden-Baden, but it does have Therme. This relaxation center is unparalleled in Romania, and features thermal pools and the largest indoor garden in the country. Relax in heated waters surrounded by lush vegetation so thick, you'll think you landed in the Amazon. Complete your stay with a massage and a drink, and you've found the perfect rest-day activity for your trip.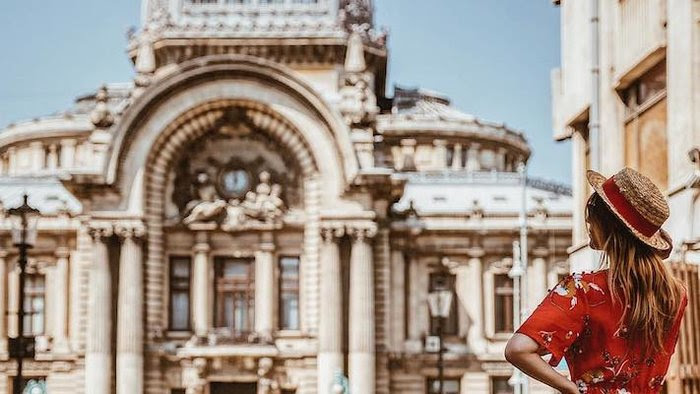 @lidia.muntean
"Calea Victoriei is a major avenue in Bucharest and also one of my favorite streets to have a walk and get lost in. It takes 4-5 hours to discover this amazing avenue, which includes some stops at the museums and to have drinks or lunch, because here you'll find the most attractive terraces in Bucharest. And, at the end, walking from Piata Victoriei, is the Old Town with plenty restaurants and nightclubs, a good place to finish your proper holiday in Bucharest."
Caru' cu bere | @anabelle_thefrenchie
Bottoms Up
Like many Eastern European cuisines, Romanian food is pretty heavy. From vegan dishes to the sarmale with mamaliga (meat rolls in cabbage leaves with polenta) and to a variety of stews, there's plenty for a voracious traveler to enjoy. Visit the city's oldest beer hall Caru' cu bere which has been brewing its unique recipe since 1879. It might be a bit touristy, but the atmosphere is fun and the beer flowing. Another great place to try for a twist on traditional Romanian dishes is Lacrimi si Sfinti – which sources its ingredients locally and serves some delicious dishes. To cap your evening, stop by Upstairs or Linea/Closer to the Moon for cocktails with a view.
Rembrandt Hotel, Bucharest
 | @ajesusjetsetter
Roaming in Romania
Old Town is where the life of Bucharest flourishes, so finding a place to stay in this area will let you be right in the middle of it all. The best part of Bucharest is that it's still pretty inexpensive, so finding a luxury hotel on the cheap is easy. The Rembrandt Hotel is a favorite, offering intimate, cozy rooms and friendly service. For a taste of old-fashioned Romanian luxury, the Casa Capsa historic hotel gives a glimpse into the gilded age of Romanian aristocracy.