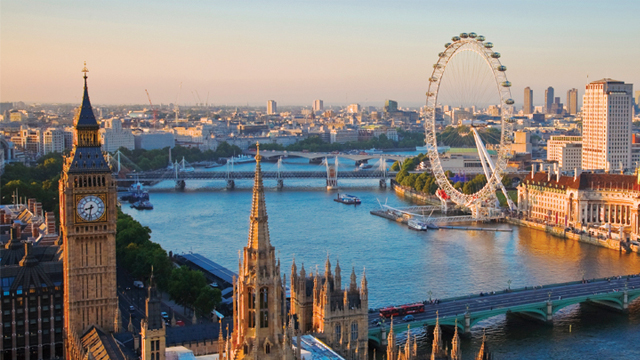 Image credit: Visit London
As the royal wedding quickly approaches, guests have started to fly in from across the globe to attend the most anticipated event of the year. With a guest list of approximately 600 invitees of the most glamorous, staying in the most luxurious hotels in London is a must. Being there are over a thousand hotels in London, choosing the best one can be tough. Here are the top five most luxurious hotels for a royal wedding guest:
The Connaught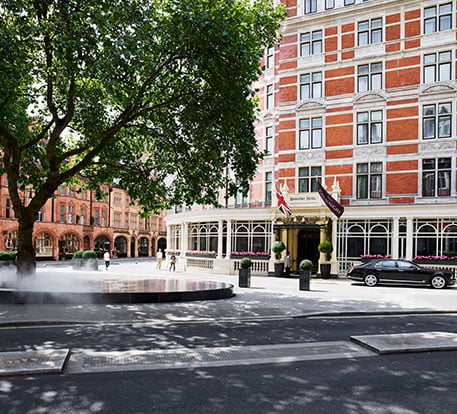 The Connaught has a rich history in the city of London. Dating back to the 1810's, the Connaught has been known to open its door to some of the most elegant of guests. Located in the affluent area of Mayfair, the Connaught combines traditional and modern touches to its suites, offering a welcome bottle of champagne to its guests.
2. Brown's Hotel
(Image credit: The Telegraph)
Brown's Hotel is most known for being London's first hotel, becoming an iconic stay for the world's elite. Between the Kipling Suite, named after the famous author Rudyard Kipling, who composed the Jungle Book during his stay at Brown, and the ultra-sleek, Donovan Bar, guests can feel like royalty.
3. The Ritz London
(Image credit: Expedia)
Located in the heart of London, The Ritz London has had a long-standing history of being the 'hotel of the stars'; celebrities such as Charlie Chaplin and Jackie O' have graced the Ritz London. Royal wedding guests should expect nothing but the royal treatment during their stay.
4. The Baglioni Hotel
(Image credit: Booking.com)
The Baglioni Hotel is known for bringing classic, chic Italian touches to London. This can be seen by staying in the prestigious Royal Suite, which overlooks the Hyde Park and the Kensington Palace. Royal wedding guests are only minutes away from the royal couple.
5. The Langham
(Image credit: Langham Hotels)
Since opening its doors in 1865, The Langham Hotel has been giving exceptional service to its guests. Guests can take advantage of the elegant amenities such as the Chuan Body & Soul spa and the lavish Langham Club these amenities assure the royal wedding guests are ready to see their new favorite royal couple tie the knot.
As time continues runs out until Meghan Markle becomes Europe's newest member of the monarchy, choosing a luxurious hotel to stay during this glamorous time should be the least of a royal wedding guest worries.