One of the things that makes summer great are the many options of music festivals. Those who are music festival buffs probably kicked off their festival season by attending Coachella, one of the most coveted festivals to travel to. We've put together a list of the best travel destinations for music festivals along with the essential components to bring.
There are a multitude of pros and cons for attending festivals. The location, venue, the lines, the outdoor bathrooms, and the risks of heat-stroke or dehydration are just a few. But planning accordingly to avoid some mishaps, you'll do just fine.
When: July 28th 2018
Where: Barcelona  Parc de Can Zam
About: An event held in a setting inspired by Tomorrowland (a customized UNITE stage, decoration and special effects) combined with a massive well-curated line-up of local & international artists. It's more than just a livestream, it's a unique show that allows you to escape reality.
 What to bring:
When: 9–10 June 2018
Where: Manchester, United Kingdom
About: Parklife Festival is one of the UK's most popular and famous weekend music festivals, laying on a programme of diverse and cutting-edge music inside Manchester's Heaton Park.
What to bring: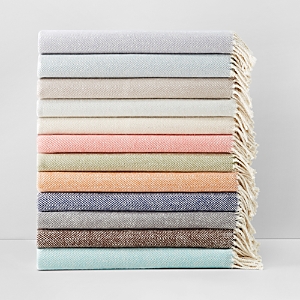 When: Starting July 5-11 2018
Where: Split, Croatia
About: Ultra Europe is Europe's famous electronic music festival, attracting the biggest names in EDM, house and techno music to Split each summer.
Held inside the city's historical Stadion Poljud, Ultra has become famed for its incredible, high-energy shows, filled with overwhelming production. As well as that, the festival also includes a number of beach and boat parties across the town, the surrounding islands, and on the lush Adriatic sea.
What to bring:
When: Starting June 21-24 2018
Where: Isle of Wight, United Kingdom
About: Isle of Wight Festival, one of the UK's most famous rock and pop music festivals, has an esteemed history. Having held its first edition way back in 1968, the festival was subsequently banned due to the sheer amount of people who turned up in 1970 to see Jimi Hendrix's last ever gig.
Isle of Wight has also been named Family Festival of the Year on two occasions, thanks to its relaxed, inclusive atmosphere and variety of activities for all ages. Last year over 58,000 people flocked to Seaclose Park to feast on music, theatre, film, comedy, fun and games, celebrating what makes the Isle of Wight Festival as relevant as it ever has been.
What to Bring:
When: July 28th 2018
Where: Taipei, Taiwan
About:  UNITE With Tomorrowland – Taiwan is a hybrid music festival that combines live performances from international DJs with live streams from Tomorrowland's Main Stage in Boom, Belgium.
Part of the global network which sees cities across the world hosting UNITE events, the Taiwainese edition will take place in the capital city of Taipei, in the beautiful Daija Riverside Park.
For 10 hours, the party will reflect the huge production and unmissable performances from the iconic flagship event nearly 6000 miles away.
What to Bring: