Many of my followers on Asking Jude, a mental health initiative I founded in 2013, often wonder what individuals like myself do in climates that contest with the Siberian tundra. 
Though Montreal's climate can sometimes range in the single digits, the frozen city does not stop. There are still parking tickets to be given, potholes to be filled, and baguettes to be made (though construction companies are pretty lax about the second one). You can still visit some amazing sights during the winter, so for those of you who are curious as to what can be done in below zero temperatures, I created a list of the top places to visit in Montreal even during the winter:
Piazzetta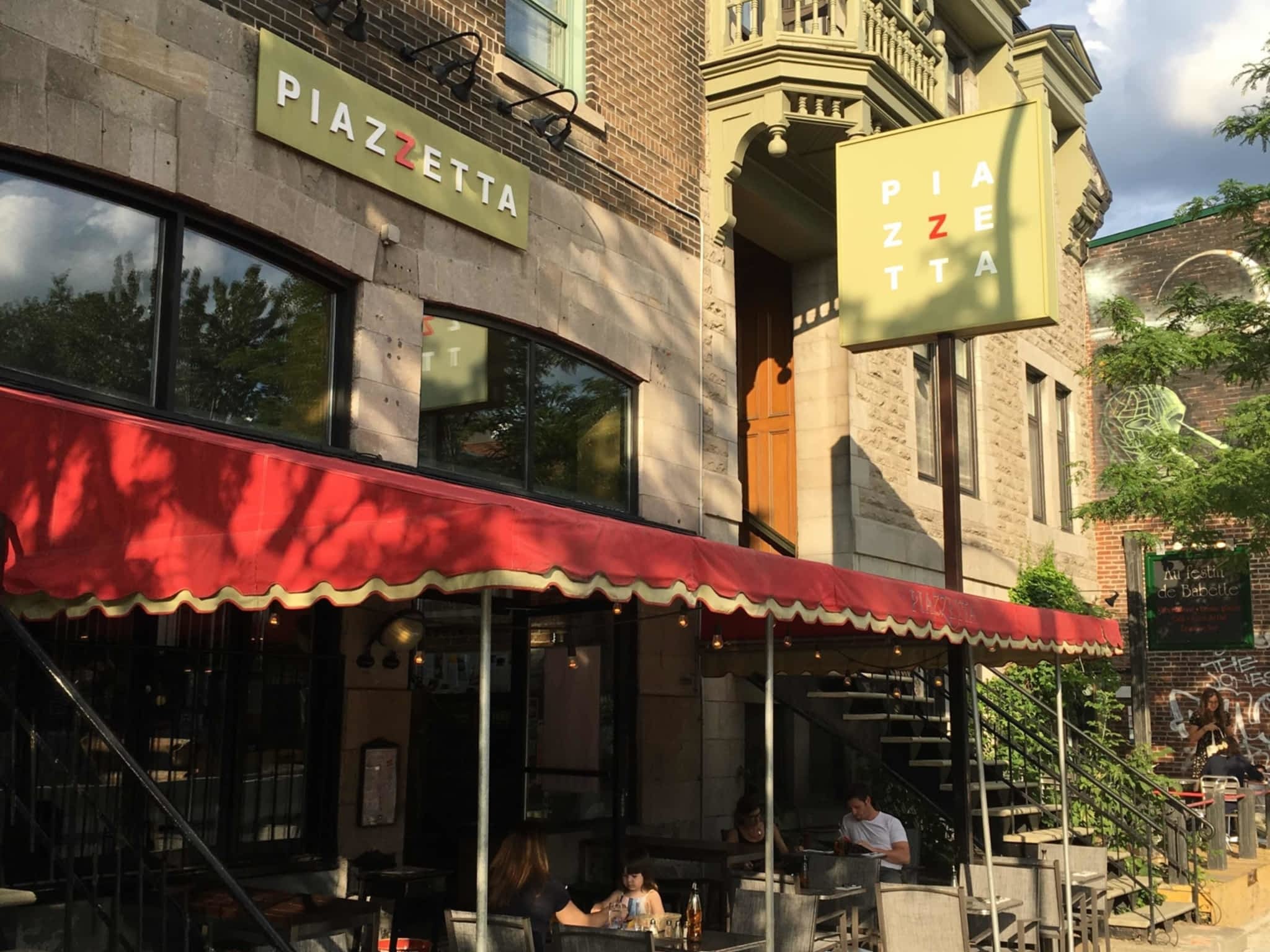 Opening its doors in 1989 on Saint-Jean Street in Quebec City, its founders, culinary visionaries, sought to create a multi-faceted dining experience, pleasing all five of the senses. From its chic interior design to its smiling, French-sounding staff, Piazzetta provides a feast for eyes, mouths, and noses. Due to the romantic, low light ambiance it provides, Piazzetta is perfect for dates or eating alone by yourself and crying (you know, since it's so dark).
Unlike many of the overstuffed, doughy pizzas that come in the North America style, Piazzetta created a unique concept of thin-crust square pizza, thereby giving its name Piazzetta which means "small square" in Italian. Thought its founders started off with a simple menu of one wine, one beer, and one dessert, the menu expanded and so did the restaurant. Piazzetta now has 600 employees in 20 enterprises. This little Italian-style hole in the wall became a significant French-Italian enterprise.
While the food is amazing, the customer service varies widely. Many of the employees often snub their nose at monolingual, English-speaking Americans like me, so try not to take it too personally. You can just leave them a Canadian penny as a tip. Most of the staff is friendly and charming anyhow. My recommendation at this fine dining establishment would be the basil pizza with pesto. However, keep in mind that you are listening to a bland vegetarian. The menu has a wide range of pizzas, appetizers, seafood and meat dishes, and desserts.
Notre-Dame Basilica
Often stated as the "crown jewel" of Quebec's rich religious heritage, the Notre-Dame Basilica was founded in 1642 as a meager chapel in a village known as the Ville-Maria. However, upon the arrival of the Supplican Fathers, this wooden shoebox would metamorphose into a colossal church constructed with painstaking detail in the Gothic Revival style by Francois Dollier de Casson (please, excuse me if I butchered his name in my horrendous American accent).
The design of the Basilica was inspired by the Sainte-Chapelle in Paris and was later inaugurated from church to basilica in 1829. The church still operates as more than an architectural and religious wonder of North America. The Basilica takes responsibility for the salvific doctrine of Christ through homilies, reflections in the Parish Bulletin, and instruction for Baptism and marriage.
I have been to the Basilica twice and both times were equally awe-inspiring. Since the Basilica is located in old Montreal, you can pursue awesome holiday shopping as well. In order to keep the immense amount of power needed for lighting the church, the entrance fee is four Canadian dollars. However, it is well worth the price due to the miraculous architecture and devotional atmosphere it exudes. The Basilica also provides free tours both in English and French with knowledgeable, friendly guides every half an hour or so. Tours are spoken in other languages through automated recordings upon request. Nevertheless, be sure to plan accordingly as the hours of operation are small and varying.
Chinatown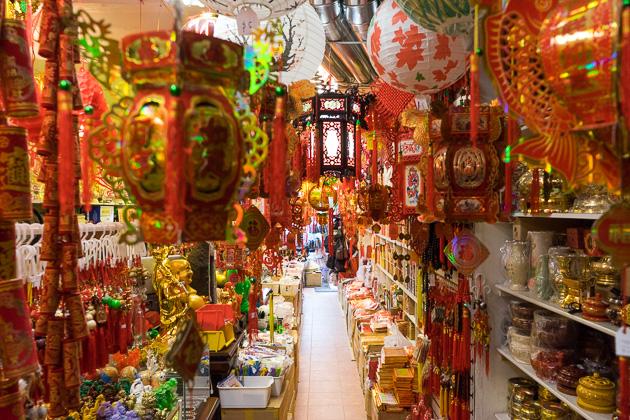 But a mere fledgling compared to Los Angeles' renowned Chinatown, Montreal's still holds a character that is both valuable and noteworthy. Only a short distance from the Basilica, Chinatown has a variety of Chinese, Japanese, and Korean restaurants and shops. Unlike Los Angeles that has separate towns for Japan and China, Montreal conveniently has all of these East Asian businesses in one location mainly due to the small populace which is convenient when you are battling with winds greater than what is found in Russia.
Fellow otakus and weeaboos will simply fangirl and nosebleed all over the streets when they find the immense variety these restaurants and shops have. Most of the Korean and Japanese stores have official products imported from Japan or Korea, such as Rilakkuma, Gudetama, Hello Kitty, and more. There is also tons of manga- and anime-related merchandise like t-shirts, bags, fabric posters, and plushies. However, due to the fact that they are imported from these faraway places and this is Canada, the land of inflation, many of these products are quite pricey. Nevertheless, many of the Chinese stores are particularly significant due to their amazing deals on Chinese imports like porcelain and furniture.
For fellow vegetarians and vegans out there, Montreal's Chinatown is a hub for diverse and tasty tofu and vegetable dishes. Places like Chatime or L2 Lounge make to-die-for bubble tea. However, if you want a place to sip on your bubble tea, it is recommended that you go to the L2 Lounge because the Chatime in Chinatown is as big as my apartment bathroom.  
Volume Boutique
One of the best and most affordable places to get your hands on used CDs is the Volume Boutique on Sainte-Catherine Street. Though titled as a bookstore, Volume has a wide variety of CDs to buy that cost no more than five to eight Canadian dollars. Lovers of progressive and classic rock will particularly have a field day, having full collections of figures as cultish as Frank Zappa.
However, for a greater variety of different genres like jazz and classical, it is best to make a trip to Beatnik Records on Sainte-Denis Street, a location not featured in this video. Beatnik Records has both LPs and CDs. However, the prices there are much higher compared to Volume.
Biodome
A must-see for nature-lovers and wildlife enthusiasts like myself, the Biodome is located at the Olympic Park and is about twenty minutes from downtown Montreal. The Biodome houses five unique ecosystems which work as a home for 4,500 animals. The Biodome is absolutely massive and requires a full day to explore the expanse of the facilities. The Biodome includes, well, the biodome, the Insectarium and botanical garden, and the Rio Tinto Alcan Planetarium.
Due to the fact that it is so cold that you can use the icicles from your nose as chopsticks (yes, that was a Spongebob reference), the botanical garden is quite dead in the winter. However, the other exhibits are simply thriving and are located in a closed space which means you won't die of hypothermia. Nevertheless, due to the amount of money needed to run this amazing and beautiful facility, the tickets are quite expensive, being roughly around $20 to $30 dollars for one exhibit. It is advised you bring your student ID or your fake student ID because the ticket prices are much cheaper and gives you the opportunity to explore more exhibits.
The staff is incredibly friendly and knowledgeable about not only the Biodome but the environment itself. A venture to the Biodome is indefinitely an educational experience that will enable you to see the wonders Mother Nature is able to create to the greatest extent. The only trip that would rival this one is to actually venture to all five biomes of the world.
Cafe Cherrier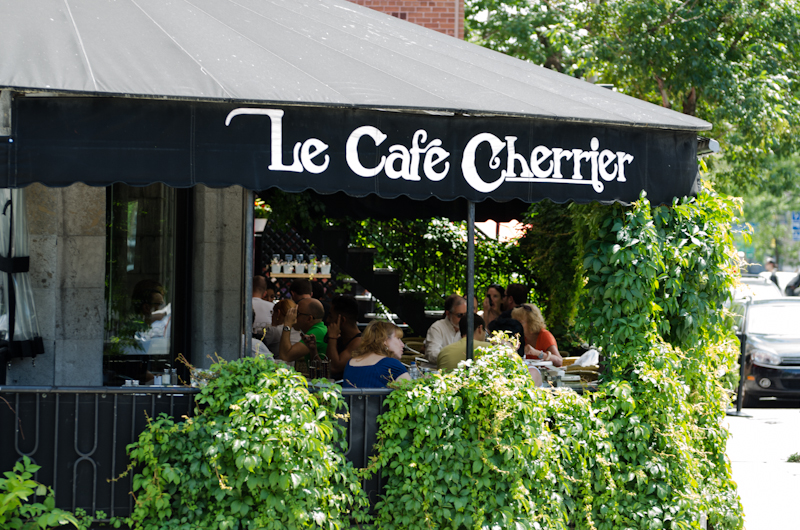 A small but popular eatery on Saint-Denis Street, Cafe Cherrier has been operating for the past 25 years and has been a go-to for popular Quebecoise figures in the arts, politics, and sports. Chef Christian Darroman and his team offer a meager but excellent menu of bistro cuisine. Unlike many high-end restaurants in Montreal, Cafe Cherrier is definitely affordable, especially for the quality you receive.
The customer service, however, is not impeccable. If you expect to be checked in on by friendly staff, Cafe Cherrier certainly does not meet that expectation. Often times, you have to flag down a staff member just to get another cup of coffee. However, with the amazing meal you are receiving, I can forgive the mediocre service (kind of). 
Subscribe to our Youtube, where you can find more videos on travel, mental health, and more!