With the holidays fast approaching, vegans and vegetarians face the inconvenience of traditional holiday fare being heavily meat based. When turkey is on the table, many of us cringe–but a delicious and healthy holiday meal doesn't have to have meat at all! Here are some recipes for the upcoming seasons eatings, entirely vegan.
---
First on the list is the classic vegan alternative to a turkey, the tofurkey. This pseudo-turkey is made of tofu, making it protein rich and filling, perfect for your main course!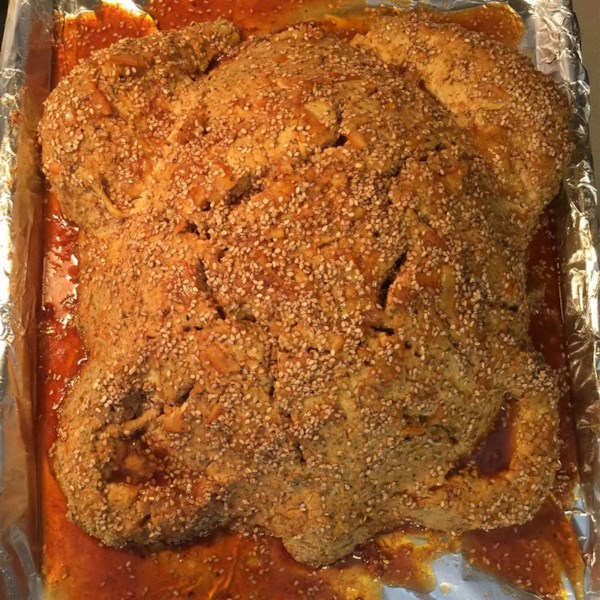 The recipe for the tofu turkey includes marjoram, orange jam, sage, and other lovely ingredients to deliver a flavorful food experience at your vegan holiday dinner. Say goodbye to the claim that tofu is boring!
Check out this link to find out how to make this tasty main course.
---
And of course, we can't forget the gravy. Next on the list is a meat-free gravy you can pair with your tofu turkey or your other meatless sides.
This gravy takes just half an hour to prepare, and it's so versatile, you'll be putting it on everything. Enjoy it with mashed potatoes or on your tofu turkey.
Find the recipe here.
---
Of course, you can't have Thanksgiving dinner without a stuffing. So, we have a quinoa stuffing! You'll find this visually striking stuffing to be nutritional, filled with the health benefits of quinoa.
Attention: this one is also gluten-free! Quinoa is an amazing alternative to grains with gluten, and its fluffy texture combined with its protein-richness make it the perfect choice for your vegan holiday.
See the recipe here.
---
Finally, we have cute, autumnal roasted pumpkins. These little pumpkins are easy to make and a total delight to behold. They'll be the star of your meal and your Instagram without a doubt.
Make them sweet or savory! This recipe is for the pumpkins pictured and calls for some non-vegan dairy items, but can be easily replaced with vegan cream, cheese, and milk substitutes.
For a sweet, simple pumpkin with apple sauce, check out this recipe here. They're easy, just pop 'em in the oven!
---
Keep warm this winter with your holiday favorites made meatless. Enjoy!